BABI®MEL
CREAM
Yoghurt for newborn piglets
The rapid evolution of genetics in pig husbandry continues to increase the litter sizes. This results in a decrease of the average birth and weaning weight and in a lower uniformity of the piglets. Babi®mel Cream has been created to meet newborn piglets' nutritional needs, and to support the development of their immune system and gastrointestinal tract. The taste, smell and texture of the yoghurt stimulates the intake by newborn piglets. Enriched with START+, Babi®mel Cream results in healthier, more uniform and heavier piglets at weaning.
Enriched with START+



for an earlier gut maturation
Babi®mel Cream is enriched with our innovative START+ concept. START+ contains active components especially designed to give piglets a head start in life. It promotes maturation of the underdeveloped intestinal tract of newborn piglets and will contribute to a healthy piglet right from the start.
Main benefits
of BABI®MEL CREAM
Higher feed intake

Supports general health and immunity

Excellent taste and high-quality ingredients

Unique, long-lasting homogeneous mixture without need for expensive special feeders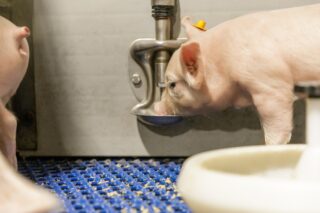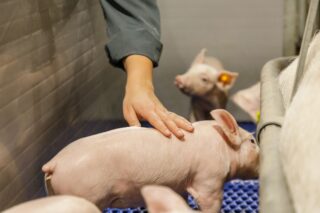 Your Earlyfeed expert
Eduardo Ichikawa
Gerente Tecnico e de Inovações
This contact was suggested based on the location you are browsing from. You can of course also consult our other contacts and locations here.
Do you want to get things right from the start?
Getting your rearing strategies right early in the production cycle, pays off in the long run.
Together, let's give the youngest animals everything they need to perform well later in life.