RUMI
PELLET
The calf starter for
optimal early rumen development
Within a few months, calves have to develop from a 'monogastric' animal at birth to a ruminant with four functional stomachs. Rumi Pellet is a tasty and digestible calf starter created to stimulate the optimal rumen development of your calves and aid in the adaptation to new rations after weaning. The highly palatable pelleted starter guarantees maximum, steady, and healthy growth during the first months of life.
Packed with goodness



for improved performance and health
Rumi Pellet contains a well-balanced blend of components to support calves' health, growth, and development. This health concept includes recognized products such as Aromabiotic® Cattle, Vitanox, and additional functional feed ingredients. Rumi Pellet improves intestinal integrity and immunity.
Main benefits
of

RUMI PELLET
Promotes high feed intake

Supports immunity

Improves intestinal integerity

Stimulates rumen formation

Ecourages early development and growth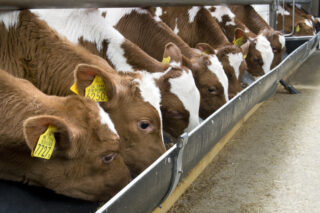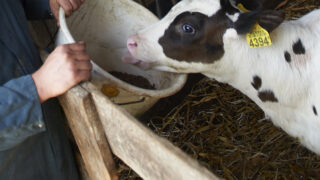 Your Earlyfeed expert
Eduardo Ichikawa
Gerente Tecnico e de Inovações
This contact was suggested based on the location you are browsing from. You can of course also consult our other contacts and locations here.
Do you want to get things right from the start?
Getting your rearing strategies right early in the production cycle, pays off in the long run.
Together, let's give the youngest animals everything they need to perform well later in life.