BABI®STAR
FLEX
The superior prestarter



for early weaning
In modern pig husbandry, rearing all newborn piglets to healthy and profitable fatteners is a constant challenge. Babi®star Flex is the solution to support the piglets in this challenge already in the farrowing house. Not only the highest feed intake is achieved but also a healthy gut microbiota, gut development and immune functioning are promoted. Furthermore, Babi®star Flex contains a solid alternative to blood plasma, preventing the plasma dip after weaning.
Babi®star Flex is enriched with our innovative START+ concept. START+ contains active components especially designed to give piglets a head start in life. It promotes maturation of the underdeveloped intestinal tract of newborn piglets and will contribute to a healthy piglet right from the start.
Enriched with
PIGLET's FLAVORIT
Babi®star Flex is enriched with our innovative Piglet's Flavorit concept. A feed intake solution that considers what the piglet wants and connects maternal recognition and associative learning for a smoother transition. This flavor supports continuous feed intake, aids in reduced stress levels, and helps improve overall welfare and performance.
Main benefits
of Babi®star Flex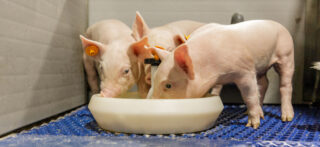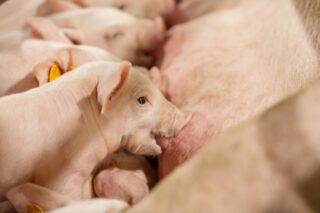 Tu experto Earlyfeed
Eduardo Ichikawa
Gerente Tecnico e de Inovações
Este contacto se ha sugerido en función de la ubicación desde la que está navegando. Por supuesto, también puede consultar nuestros otros contactos y ubicaciones aquí.
¿Quieres hacer las cosas bien desde el principio?
Conseguir ajustar las estrategias de cría al inicio del ciclo de producción, vale la pena a largo plazo. Juntos, vamos a dar a los animales más jóvenes todo lo que necesitan para que se desarrollen bien más adelante en su vida.